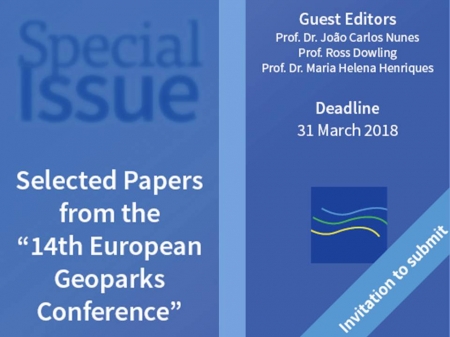 Dear Authors to the EGNAZORES2017 Conference
In the aftermath of the 14th European Geoparks Conference that took place in the Azores Geopark UGG last September, we remind you and call for your participation on the Special Issue to be published by the magazine "GEOSCIENCES", a ESCI (Web of Science) open access publication by MDPI AG (Switzerland).

You can find detailed information on that S.I. at the website:
http://www.mdpi.com/…/spe…/14th_European_Geoparks_Conference

IMPORTANT DATE: Deadline for Submission is 31 March 2018.
2017-11-03 16:22:26